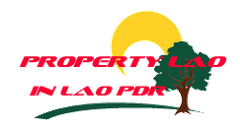 Property-Laos is Legal Register Real Estate in Lao and run Business of all
kinds of Real Estate in Lao PDR or be Brokerage for Asset Management in Lao
We are only small one but our Businesses are very Importance and Honestry
to customers who use our services in many ways.
  And in the same time we will prepare pages for customer who would like to
promote your own Asset with us by using our Website.
This site was created with Jimdo!
Anyone can make their own website with Jimdo -- easily and for free! Choose templates, click to customize, add content in just seconds. It's that simple!
Sign up for your own free website at www.jimdo.com and get started right away.